New police group to examine child sex abuse probe links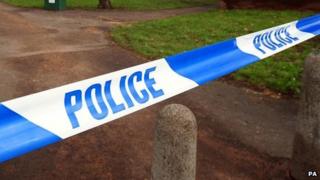 A national police group is being set up to explore possible links between child sex abuse probes involving celebrities, elected officials and institutions such as schools and care homes.
Police forces across the UK have been asked for details of their inquiries.
The new body has been created by the Association of Chief Police Officers and will collate and share information, Chief Constable Simon Bailey said.
The group, known as Operation Hydrant, is due to meet in September.
While it will not lead any investigations itself, it will gather information involving well-known figures and organisations such as hospitals, children's homes and Parliament.
Ongoing inquiries
Mr Bailey, who will chair the group, said: "This is likely to involve all police forces in the UK, and we have included Police Scotland and the Police Service of Northern Ireland in our remit."
There are a number of ongoing inquiries into historical sex crimes, including Operation Pallial, which is looking at claims of abuse in care homes in north Wales and an inquiry into Knowl View school in Rochdale, where the late MP Sir Cyril Smith is said to have preyed on boys.
Operation Yewtree has already seen Rolf Harris and former PR guru Max Clifford jailed for sex crimes.
Javed Khan, chief executive of children's charity Barnardo's, welcomed the announcement.
But he added: "It's now a month since the government ordered an inquiry into historical child sexual abuse. It is deeply worrying that this is not off the ground.
"The government must not drag its heels, so it is critical that they say who will lead the inquiry and what its remit will be."