Technical problems continue for BBC services including iPlayer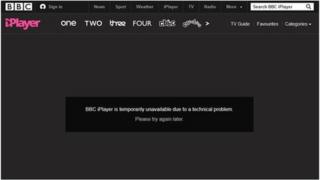 BBC services including iPlayer and some online material are still being affected by technical problems, which began on Saturday.
Some online users have found error messages when accessing pages including SpringWatch and World Cup 2014.
The issues have affected publication of videos on the BBC website.
The BBC press office said it was "aware of an issue which means some people cannot access certain parts of BBC online".
"We are working hard to fix this as soon as possible," a spokeswoman added.