19,000 more parents in child cases with no lawyer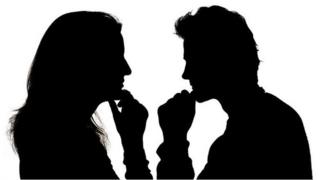 More than 19,000 more parents appeared in civil courts with no lawyer in cases about children, in the year after legal aid cuts, it has emerged.
Since April 2013, a range of civil cases including custody battles have not qualified for legal aid.
In 2013-14, 66,388 people had no lawyer in child civil cases in England and Wales - compared to 47,214 in 2012-13.
The Ministry of Justice said there had always been many self-represented people, and mediation funding was up.
Legal aid helps with legal costs, such as hiring a solicitor, for people who cannot afford to pay.
When the MoJ made the legal aid cuts it said courts should be a "last resort" - but the figures show the number of child civil cases in courts rose by more than a thousand to 114,000 in 2013-14 compared to the previous year.
Policy 'failure'
The figures were obtained through the Freedom of Information Act by Marc Lopatin, of Lawyer Supported Mediation, a network of family law solicitors.
He said: "The huge rise in parents representing themselves is a direct consequence of the removal of legal aid from lawyers and the lack of an affordable and compelling alternative to court.
"Ministers hoped parents would dutifully decide to mediate not litigate. They couldn't be more wrong."
Mr Lopatin, who said use of mediation had fallen since April 2013, said the government's policy was a "failure" because most people in dispute over children contact lawyers first - and the system did not give lawyers enough "incentive" to direct them to mediation.
An MoJ spokeswoman said: "We've increased mediation funding as it's often more successful, less expensive and less stressful than going to court.
"In some cases - such as where domestic violence is involved - court clearly is the only answer and we've made sure legal aid remains available here."
She said there had always been a "significant number" of people representing themselves in court, and information to help them had been improved.