Paedophile warning by social services chief 'ignored'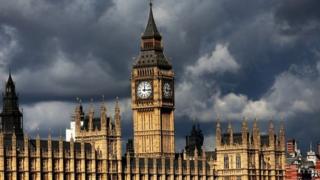 A former social services official has said his warnings about the threat of child sex abuse from people in positions of authority were ignored.
David Tombs, who ran Hereford and Worcester social services, said he warned the government after the arrest of paedophile Peter Righton in 1992.
Two inquiries have been launched into historical claims of child abuse.
Tim Yeo MP, a junior health minister in the early 1990s, said he was "staggered" by the claims.
He added that he was "not aware" of a culture of child sex abuse during his time as a health minister, and said he was puzzled as to why Mr Tombs did not take his concerns further at the time and speak to his local MP.
Mr Tombs, who in charge of social services in his area for 20 years, claims that when Righton was arrested in 1992, he became aware of information through the police investigation that suggested a paedophilic network was operating.
He said what he learned would have been of "national concern" and told BBC Radio 4's Today programme: "It was coming across to me at the time that there were names there that were linked into the establishment, if you like.
"I had no particular names, but that was the impression I was getting."
He said when he alerted Department of Health representatives, he was told by civil servants that he was "probably wasting [his] time" because there were "too many of them over there".
'No abuse culture'
Asked what he thought was meant by the word "them", Mr Tombs said "those within Parliament and government in Whitehall".
But Mr Yeo said he found Mr Tombs' claims "incredible".
He told the Today programme: "I think it's incredible, the idea that any remotely credible evidence had been shown to a civil servant at the Department of Health would have been ignored and received the comment that it apparently was.
"There was no culture of child sex abuse that I was aware of either in Whitehall or in Parliament," he added. "The whole thing is extraordinary."
---
Historical child abuse claims: Key questions answered
Why has this come up now?
Labour MP Simon Danczuk last week called on Leon Brittan to say what the then home secretary did with documents he was passed in the 1980s containing allegations about powerful figures and paedophilia.
What happened to the files?
Lord Brittan passed them to Home Office officials and a 2013 review found the minister had acted appropriately.
What did the papers allege?
The allegations, compiled by Tory MP Geoffrey Dickens, were set to "blow the lids off" the lives of powerful child abusers, the MP's son has said. The late Mr Dickens said he planned to expose eight such figures.
Read more: Historical child abuse claims explained
---
This week Home Secretary Theresa May launched two inquiries into alleged child sex abuse.
One is an overarching investigation looking at the way public bodies and other major institutions have handled child sex abuse claims.
The second inquiry will look at how the Home Office dealt with allegations about powerful figures and paedophilia in the 1980s.
Righton, who has since died, was convicted of importing child pornography.
He was a founding member of the Paedophile Information Exchange, a group that campaigned to make sex between adults and children legal.
Terry Shutt, a former West Mercia Police officer involved in the 1992 arrest of Righton, said five suitcases of letters found during a raid on Righton's home, pointed to a paedophile network.