David Ross 'in contention' to become new Ofsted chairman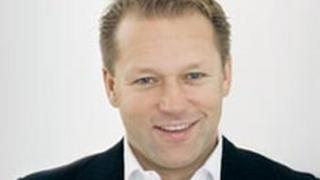 A Conservative Party donor is reported to be among contenders to become the new chairman of Ofsted.
David Ross, who co-founded Carphone Warehouse, has been named by the Independent as favourite for the role.
As well as having donated thousands to the Conservative Party, Mr Ross has a charitable foundation which supports more than 20 academies.
The Department for Education (DfE) said the chairman recruitment process was "ongoing".
Mr Ross resigned from Carphone Warehouse in 2008 following a share-selling scandal, when he used 136 million of his 177 million shares as security against personal loans without telling anyone in the company.
As a result, he was also forced to step down from his position on the board of the London Organising Committee of the Olympic Games and as chairman of the Legacy Board of Advisers along with other roles.
The Ofsted chairman's role became vacant earlier this year after Education Secretary Michael Gove decided not to keep Labour peer Baroness Morgan in the job.
According to the Independent, Mr Ross has donated about £220,000 to the Conservative Party.
The DfE spokesman said: "The recruitment process for the new chair of Ofsted is ongoing. The successful candidate will be announced in due course.
"As with all public appointments, the appointment process is being conducted in accordance with the requirements set by the Commissioner for Public Appointments and the guidance issued by the Cabinet Office Public Appointments Unit.
"An independent panel decides who is long-listed, short-listed and interviewed. After this process is complete, they recommend to ministers a list of appointable candidates."