Mirror Group faces 20 phone-hacking claims, court hears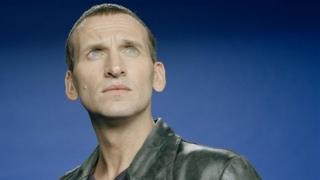 Twenty individuals have launched legal action over alleged phone-hacking against Mirror Group Newspapers, the High Court has heard.
The judge heard they include former Doctor Who star Christopher Eccleston, actor Shane Richie, Hollywood star Jude Law's personal assistant Ben Jackson and BBC creative director Alan Yentob.
He heard 10 more people were likely to file claims against the publishers of the Sunday Mirror and Daily Mirror.
A trial is expected in February.
Barrister David Sherborne, representing a group of claimants, revealed the figures at the start of a case-management hearing on Wednesday related to the forthcoming trial.
The barrister told the judge that there were now 20 different claimants, with a further 10 "who intend to issue claims", and that the number of claims was "likely to increase".
Alan Yentob presents the BBC's Imagine series of art documentaries and has also been controller of BBC One and BBC Two.
Mr Eccleston made has appeared in several films and television programmes, and played the role of Dr Who in 2005.