Two terror suspects arrested in Dover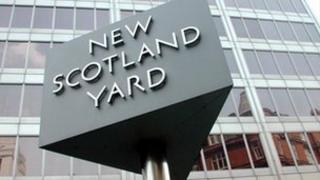 Two British men were arrested in Dover late on Tuesday night on suspicion of terror offences, police have said.
The pair, aged 26 and 44, were held at around 23:00 BST as they arrived from Calais.
They are suspected of the commission, preparation or instigation of acts of terrorism and are being questioned at a south London police station.
A Scotland Yard spokeswoman said the arrests were "believed to be Syria-related".
An address in Hertfordshire and two further properties in west London are being searched as part of the investigation, the Met said.
The men were arrested under the Terrorism Act 2006 by counter-terror SO15 officers.