Police Federation chairman vows to repair public trust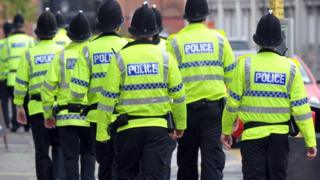 The new chairman of the Police Federation of England and Wales has said the organisation must work to repair the "severely damaged" level of trust in the police.
Steve White said recent negative publicity had left members in a "fairly dire place for 18 months".
He told the Guardian newspaper the federation must become more "progressive" and "forward-thinking".
It comes after Home Secretary Theresa May said the organisation must change.
In a speech to members earlier this month, she demanded reform "from top to bottom", warning she would otherwise enforce change.
Addressing 2,000 members at the federation's annual conference, Mrs May also announced the organisation's public funding would be withdrawn from August.
The federation, which represents 126,000 rank and file officers, has faced accusations of bullying and a lack of transparency in its accounts.
There has also been public criticism of the police over the so-called "Plebgate" scandal, the findings of the Hillsborough Independent Panel, and the review of the Stephen Lawrence murder investigation.
But in his first interview since being elected as chairman, Mr White vowed to "rebuild the level of trust the police service has with the public".
"We have been in a fairly dire place for 18 months... we were quite close to being irrelevant," he told the paper.
He stressed it was time for ministers and the federation to work together.
"If we spend our time fighting with each other, we are not improving policing. The government should see the Police Federation as an ally, not an enemy."
Mr White was chosen as the organisation's new chairman on the toss of a coin in accordance with the election rules, after the committee deciding who should take the post was equally split.