Operation Elveden: No action taken against journalist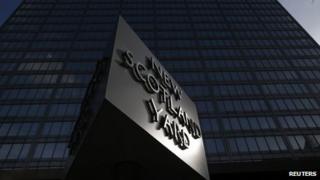 A journalist arrested by detectives investigating alleged corrupt payments to public officials has been told no further action will be taken against him, the Met Police has said.
John Coles told the Press Gazette he was "delighted", but sympathised with those still under investigation.
The former reporter for The Sun was arrested over allegations of conspiracy to corrupt and cause misconduct.
He was originally arrested at his home in Bristol on 19 September 2012.
The Met Police said the journalist, aged 54, was told on Wednesday that "no further action would be taken", when he visited a police station to answer his bail conditions.
Mr Coles, who is now associate news editor at Bristol-based South West News Service, told the Press Gazette: "I was always confident of a positive outcome and am delighted for my family that it has finally happened.
"My thoughts and sympathies remain with my former colleagues who are not so fortunate and who have yet to clear their names."
Operation Elveden is running alongside Operation Weeting, which is looking into alleged phone hacking, and Operation Tuleta, investigating claims of computer hacking and other privacy breaches.
The investigations were set up in the wake of the phone-hacking scandal that led to the closure of Sunday tabloid newspaper the News of the World.