Briton acquitted amid Dubai police 'torture' claims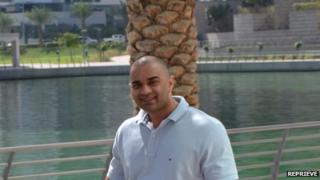 A 32-year-old Briton has been acquitted of drug offences in Dubai amid allegations he was tortured by police.
The Foreign Office has confirmed the acquittal of Hasnain Ali, who according to the legal charity Reprieve claims he was beaten by local police.
Mr Ali, of London, was arrested in Dubai in May 2013 while on holiday.
A letter seen by the BBC suggests the Dubai authorities did probe the torture claims, but closed their investigation "due to insufficient evidence".
Reprieve say Mr Ali was forced to sign a "confession" in Arabic - a language, the charity said, he does not understand - and charged with drugs offences for which he could have been given a death sentence.
In response to his acquittal of all charges, his brother Jed Khan said the family was "overjoyed".
He said: "However, we still cannot understand why Hasnain was treated so terribly.
"We hope that the authorities in Dubai will put a stop to police torture before any other people or their families have to go through the same ordeal as us."
Maya Foa, the director of Reprieve's death penalty team, welcomed the news, but said she believed police torture in the United Arab Emirates was "systemic and ongoing".
"An acquittal is a just outcome," she said.
A Foreign Office spokesperson said: "We are aware that a British national was acquitted on 15 April, and we will continue to provide all appropriate consular assistance, as we have throughout the case."