Investigation launched after Yarl's Wood immigration centre death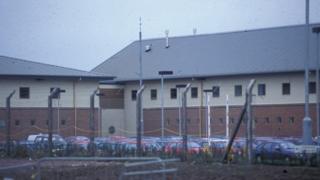 A 40-year-old female detainee at Yarl's Wood Immigration Centre has died, the Home Office has confirmed.
Police have launched an investigation into the circumstances around the death at the centre in Bedfordshire, which is the main removal centre holding women and families facing deportation.
Unconfirmed reports suggest the woman may have suffered a heart attack and had complained of feeling unwell.
The Prisons and Probation Ombudsman has also been informed.
A Home Office spokesperson said: "Sadly, we can confirm the death of a female detainee at Yarl's Wood on 30 March.
"It would not be appropriate to comment further as the death is subject to a police investigation. The Prisons and Probation Ombudsman has been informed in line with standard procedure."
Protests took place outside the centre on Saturday to vent frustration against the decision to deport Mauritian student Yashika Bageerathi, who has been housed at Yarl's Wood since 19 March.
A legal battle is ongoing to keep her in the UK.