UK soldier faces terror and explosives charges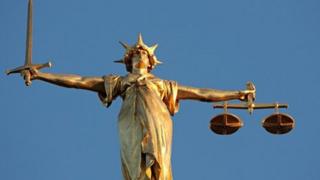 A British soldier is to be charged with explosives and terrorism offences, the Crown Prosecution Service has said.
It is alleged Ryan Adam McGee, who was serving with 5th Battalion The Rifles at the time of his arrest in December, made an improvised bomb and had a copy of The Anarchist Cookbook on bombs.
He was detained last year at an Army base in Germany after the discovery of a suspicious device at a Salford house.
The soldier will appear at Westminster Magistrates' Court on 2 April.
'In public interest'
The Anarchist Cookbook includes instructions for the manufacture of explosives as well as for home-manufacturing of drugs.
At the time of the arrest, the army released a statement saying it did not tolerate racist behaviour and that service personnel in uniform were forbidden from participating in political organisations.
But the CPS said on Wednesday that it could not speculate on the soldier's alleged motivation.
It released a statement alleging that, between 31 May 2012 and 29 November 2013, Ryan Adam McGee "had possession of a document or record for terrorist purposes, namely a copy of the 'Anarchist Cookbook'" and was therefore charged under the Terrorism Act 2000.
It is also alleged that between 1 and 30 September 2013, he "made an improvised explosive" and was therefore charged with one offence under the Explosive Substances Act 1883.
Jane Stansfield of the CPS counter terrorism division said: "This decision to prosecute was taken in accordance with the Code for Crown Prosecutors.
"We have determined that there is sufficient evidence for a realistic prospect of conviction and that a prosecution is in the public interest."