Test 'backlog' hits new disability benefit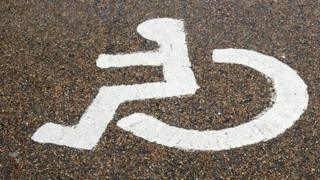 There is an "unacceptable backlog" of people waiting to be assessed for a new disability benefit, the Department for Work and Pensions has said.
DWP permanent secretary Robert Devereux told the Public Accounts Committee tests for Personal Independent Payments were taking far longer than planned.
The tests were meant to be carried out within three to four months, but the average wait is currently seven months.
Mr Devereux said the DWP was working with contractors to hire more staff.
IT company Atos, which is carrying out assessments on behalf of the government, agreed it was currently failing to fulfil its contractual promises.
Waiting for months
Company spokeswoman Lisa Coleman told MPs on the Commons committee that Atos did not have enough staff to carry out the assessments due to the length of the time the tests were taking.
She added that 40% of claimants were having to travel more than an hour to reach test centres.
MPs suggested Atos had failed to be transparent about its ability to carry out the assessments, something Ms Coleman denied.
The committee also heard evidence from voluntary and charitable organisations representing people who had been waiting for months to get any benefit.
The organisations said the delay was forcing claimants to turn to food banks and to borrow money from payday lenders.