Armed forces bullying watchdog announced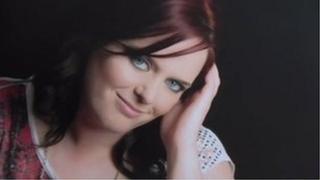 A new watchdog is to be created to investigate the way bullying and abuse cases are dealt with in the armed forces, the defence secretary has said.
Military personnel will be able to take complaints they believe have not been properly dealt with to an independent ombudsman, said Philip Hammond.
It follows warnings the system was failing, with some cases badly handled.
Campaigners said the plan was "flawed" because cases would only be reviewed and any findings were not binding.
The reforms come after a coroner in the inquest of Cpl Anne-Marie Ellement, who was found hanged at her barracks, called for the Ministry of Defence to review its care for vulnerable soldiers.
'Simple and fast'
Under the plans, the service complaints commissioner will be given the powers of an ombudsman, including the ability to overturn a decision to exclude a complaint.
It comes after the commissioner, Susan Atkins, called for reform last year.
Personnel will be able to bring in the ombudsman to review the handling of their complaint after one internal appeal - a move that is hoped will speed up the system that can see cases take years to resolve.
The watchdog will have the power to look at complaints that go to the highest levels and can make recommendations about how a case should be dealt with, although its findings will not be legally binding.
Ms Atkins, who had warned the system was "failing" three years ago, welcomed the introduction of a "simpler, faster and more accountable system".
"It is important now that these proposals are implemented as speedily as possible," she said.
Mr Hammond said a fair, effective and efficient system for handling complaints was "crucial".
The proposed changes are dependent on legislation being passed and this process is not expected to be complete before early 2015.
Campaign group Liberty said the reforms were a "whitewash" and "fatally flawed" as the ombudsman would only be able to review decisions rather than launch free-standing inquiries and the outcomes would not be binding.
The group highlighted the suicide of 30-year-old Cpl Ellement in 2011, after a coroner ruled earlier this month the "lingering" mental effects of an alleged rape and "work-related despair" had been factors in her death at Bulford Barracks, Wiltshire.
'Stone age'
Liberty said the new ombudsman would not have protected Cpl Ellement or helped her family after her death.
Its legal officer Emma Norton, who represents the late soldier's sisters, said: "The notion that soldiers' human rights are a namby-pamby indulgence is taken straight from the stone age.
"Sexual assault, harassment and bullying are destroying the lives of people who risk everything in service and yet, after years of sidesteps and smokescreens, we're now served up another whitewash.
"A real chance for proper reform - for justice - has been completely thrown away."
Shadow minister for defence personnel Gemma Doyle said Labour had called for an armed forces ombudsman a year ago, and welcomed the move.
"An armed forces ombudsman would provide those service personnel raising a grievance against the military justice system with a means to review the chain of command's decision independently. As the recent inquest into the tragic death of Cpl Anne-Marie Ellement has shown, such a safeguard could be vital," she said.