Patients 'imprisoned' in care homes, report finds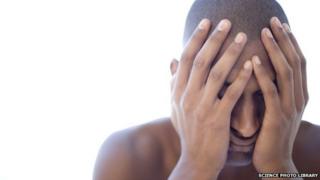 Vulnerable adults are being kept virtual prisoners in care homes because of misuse of mental health laws, a House of Lords committee says.
The report expressed serious concerns that safeguards brought in to protect vulnerable patients are actually being used to "oppress" them.
It looked at how reforms passed in 2005 are working, but called for a new system to be drawn up from scratch.
Care and Support Minister Norman Lamb said he shared the report's concerns.
The report found that vulnerable adults are being failed by the 2005 Mental Capacity Act.
The act introduced a series of principles aimed at protecting people with mental illnesses, including those with dementia or severe learning difficulties.
'Deprived of liberty'
However, the report found that social workers, healthcare professionals and other people involved in the care of vulnerable adults are not aware of the act and are failing to implement it.
The report, by a House of Lords select committee set up to examine how the act is working in practice, concluded that the legislation "is not working at all well".
"We were very concerned by what we heard about the safeguards", Lord Hardie said.
"The evidence suggests that tens of thousands of people are being deprived of their liberty without the protection of the law, and without the protection that Parliament intended.
"Worse still, in some cases the safeguards are being wilfully used to oppress individuals and to force decisions upon them, regardless of what actions may be in their best interests."
Lord Hardie said the act was seen as a "visionary piece of legislation", when it was passed.
It should have marked a "turning point in the rights of vulnerable people; those with learning difficulties, dementia, brain injuries or temporary impairment", he said.
However, he said: "Those who may lack capacity have legal rights under the act, but they are not being fulfilled. In many cases complying with the act is treated like an optional add-on - nice to have, but not essential.
"In short, the act is not being implemented."
The report concluded that "the only appropriate recommendation in the face of such criticism is to start again".
Lord Hardie said the committee believes the 2005 act "is good and it needs to be implemented" but called for a change in attitudes and practice across the health and social care sector.
'More needs doing'
Shami Chakrabarti, director of the human rights organisation Liberty, called for new legislation to be passed and an independent review of people's detention set up.
"Very acute human and social problems" exist in the system, she told BBC Radio 4's Today programme.
She said: "What we have at the moment is professionals, some of them well meaning some of the no doubt less so, just making the decisions for themselves whether to apply to a local authority for review of their decision."
Hospitals and care homes are meant to apply to the local authority to obtain a permission to keep someone under constant observation
Health minister Mr Lamb said it was "completely unacceptable to unlawfully deprive vulnerable people of their rights".
He has met senior health officials to attempt to "strengthen" inspection regimes to ensure there is a "zero tolerance of unlawful deprivation of liberty".
"I am absolutely committed to making sure that the Mental Capacity Act is used properly to protect everyone receiving care and support", he said.
A Ministry of Justice spokesman said "more needs to be done" to make the 2005 legislation "is more widely understood".
"We welcome the select committee's report", the spokesman adding that is "will publish a full response in due course".