Phone hacking: Security man denies conspiring to hide material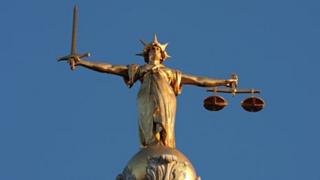 A security consultant has pleaded not guilty to conspiracy to pervert the course of justice in relation to allegations of phone hacking.
Daryl Jorsling, 41, of Aldershot, Hampshire, entered the plea at the Old Bailey in front of Mr Justice Saunders.
He is accused of conspiring to conceal documents, computers and other equipment from police investigating phone hacking in July 2011.
Mr Jorsling was bailed pending trial. No date has yet been set.
He is alleged to have helped former News International chief executive Rebekah Brooks, her husband Charlie Brooks, former News International head of security Mark Hanna and three other men, as well as persons unknown, to hide material from police.