Welfare reform offers new hope, says David Cameron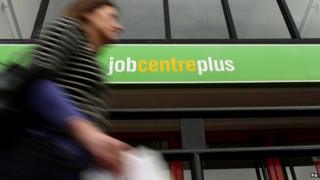 The prime minister has rejected a claim by Archbishop of Westminster Vincent Nichols that government welfare reform is leaving people in "destitution".
David Cameron said he respected his view but disagreed with it "deeply", in an article for the Daily Telegraph.
Social reform was giving "new hope and new responsibility" to people, and was part of his "moral mission", he wrote.
Last weekend, the leader of the Catholic Church in England and Wales described the changes as a "disgrace".
Archbishop Nichols, who will be created a cardinal on Saturday, told the Telegraph that the welfare state was growing increasingly punitive as the system underwent its biggest shake-up for decades.
The government's welfare reforms include:
Separately, the government has confirmed details of a further restriction on European migrants who apply for benefits in the UK.
From 1 March, they will have to demonstrate that they are earning at least £149 a week before they can access a range of benefits.
'New responsibilty'
Mr Cameron wrote in the Telegraph that the government's economic plan for Britain was "about doing what is right".
He said: "Nowhere is that more true than in welfare. For me, the moral case for welfare reform is every bit as important as making the numbers add up."
The prime minister argued the archbishop's criticism that the "safety net" for the poorest families was being "torn apart" was "simply not true". Mr Cameron said that reform was right in principle and in practice.
He said the journey to turning the country's economic fate around required difficult decisions.
"But our welfare reforms go beyond that alone - they are about giving new purpose, new opportunity, new hope - and yes, new responsibility to people who had previously been written off with no chance," he added.
Mr Cameron continued: "Seeing these reforms through is at the heart of our long-term economic plan - and it is at the heart, too, of our social and moral mission in politics today."
Speaking later on a visit to South West Wales, the prime minister said the benefits system still provided a "safety net" to those who cannot work, but there had to be greater incentives to help people find employment.
Archbishop Nichols is the most senior Roman Catholic cleric in England and Wales and is one of 19 new cardinals globally who will be appointed by Pope Francis in the Vatican on Saturday.
'Fair system'
The archbishop told BBC Radio 4's Today programme on Tuesday that something was "seriously wrong" with a welfare system that allowed poorer members of society to remain "in a destitute situation".
Politicians were facing a "moral challenge", he suggested, in living up to "the principle that we have to regard and treat every single person with respect".
Among the latest in a series of measures curbing migrants' access to benefits, ministers announced on Wednesday that EU nationals will have to demonstrate they have earned £149 a week for three months to qualify for "worker" status, opening the door to more generous benefit entitlements.
Labour said the government's handling of welfare had been a disaster, resulting in a sharp rise in the number of young unemployed people for more than a year and a tenfold increase in the use of food banks.
"This government's welfare reforms have penalised, rather than helped, those doing the right thing," said shadow work and pensions secretary Rachel Reeves.
"The idea that disabled people hit by the 'bedroom tax', young people desperate for a job but stuck on benefits, and working families struggling to survive on low pay have been given 'hope' by David Cameron is preposterous."
The religion think tank Theos said the debate on benefits needed to look beyond individual policies and consider the fundamental moral question of what "welfare is for".
Publishing a collection of essays by public figures on the subject, it said there was a consensus that individuals had a responsibility to each other, not just themselves.
But it said people need to be able to "connect what they put in to what they get out" of the welfare state and this link "has been lost over recent decades".