Afghan refugee wins 'Taliban' libel case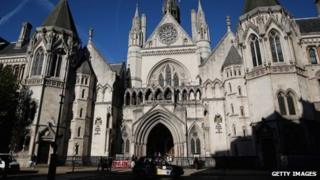 An Afghan refugee granted asylum in the UK has accepted substantial libel damages over a newspaper accused him of being a member of the Taliban.
Abdul Shizad, 20, was recognised as a refugee by the Home Office last February after a four-year battle.
But a month later, an article in the Daily Express described him as "a suspected Taliban member", the High Court was told.
Express Newspapers has agreed to pay him substantial damages and his costs.
Solicitor Athalie Matthews said the Home Office ruled he had a well-founded fear of persecution in Afghanistan and should be recognised as a refugee.
The Express also published an online version of a story with a picture caption referring to him as "a Taliban member" under which a number of "defamatory, highly abusive and upsetting comments" were posted, the court heard.
Ms Matthews told Mr Justice Tugendhat this was devastating for Mr Shizad, who fled Afghanistan as a boy in 2008 and travelled through Europe for nearly a year, suffering immense hardship along the way.
She said it caused him great distress and upset as he had made the dangerous journey to escape persecution by the Taliban, which had tried to recruit him six times and beaten and stabbed him when he refused.
The court heard that after the publication he could not sleep, began to suffer from anxiety and avoided leaving the house in case he was attacked.
Ms Matthews said that at no point did the Home Office ever allege that Mr Shizad was suspected of being a Taliban member - in fact he had faced persecution by the Taliban and was also at risk of persecution by Afghan government forces because of his family's political and social affiliations.
Counsel for the Express, Chloe Strong, said: "The allegation in the articles was false and the defendant wishes to offer its sincerest apologies to the claimant for the damage, distress and embarrassment which the publication of the articles has caused him."