Second anti-terror arrest as police search London homes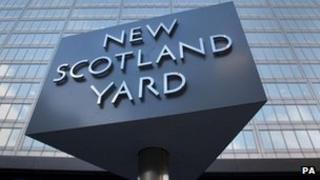 The Metropolitan Police have detained a second person under anti-terrorism laws as they search three properties.
The 36-year-old woman was arrested on Sunday after officers raided a home in Stratford, east London. She remains in custody.
This comes a day after the arrest of a 19-year-old man that followed a raid on a home in Streatham Hill, south-west London. He was later released on bail.
Police said there was nothing to suggest a risk to the public.
A Scotland Yard spokesman said: "The searches are being carried out as a precautionary measure and are ongoing."