Family judge 'cannot control foreign media'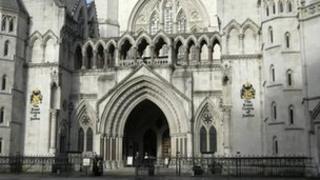 A senior family judge says he cannot stop the foreign media from publishing the story of a Slovakian mother whose son has been placed into care.
Sir James Munby said the identity of the 12-year-old boy, who has a British father and has always lived in the UK, should be protected.
He said his order restricted what could be published in print and broadcast media that use the English language.
But he had no power to "control" foreign newspapers or broadcasters.
Sir James said the case had become "extremely sensitive" and a "focus of attention" in Slovakia where a media and social media campaign had been started.
He said the boy's mother had a "compelling claim" to be allowed to "tell her story to the world," but the boy should not be identified to protect his welfare.
'Great caution'
Sir James - who is President of the Family Division of the High Court and the most senior family judge in the jurisdiction of England and Wales - said in his ruling: "The mother can publish whatever she wants in the foreign print or broadcast media or, so long as it is not in the English language, on the internet.
"The only restriction on the mother's freedom to publish her story is that she must not do so in the English print or broadcast media or, using the English language on the internet, in such a way as to identify (the boy)."
Sir James said the court must proceed with very great caution in relation to the foreign media.
"As a general principle, any attempt by the English court to control foreign media, whether directly or indirectly, is simply impermissible," he said.
"In the first place, what justification can there be for the courts in one country seeking to control the media in another? If the media in a particular state are to be controlled, that must be a matter for the relevant authorities in that state.
"For the courts of another state to assume such a role involves an exercise of jurisdiction which is plainly exorbitant, not least as involving interference in the internal affairs of the other state."
The judge said he had approved a "care plan" for the boy following a final court hearing in December, which said he would be placed in the care of a local authority but live with a relative.
He said a member of the Slovak embassy had been given permission to be present at hearings.