UK storms: Before and after
Stormy weather has wreaked havoc across the UK. A combination of high winds, rain and strong waves have battered the coastline and also caused flooding further inland.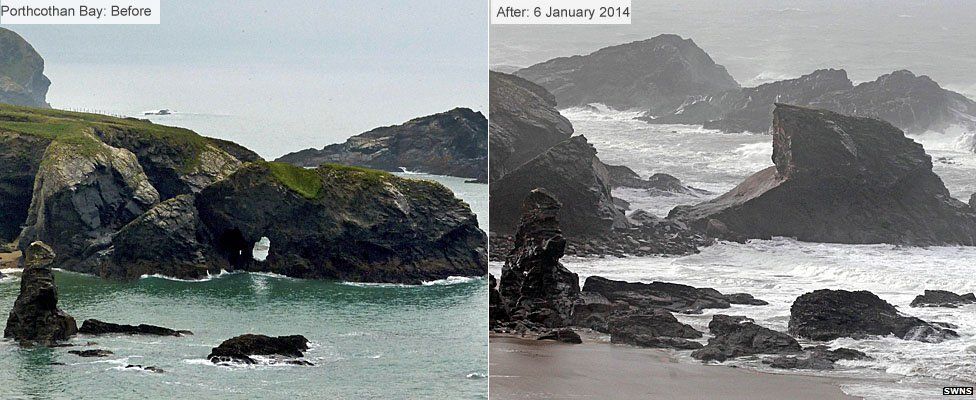 Here, a landmark rock arch in Porthcothan Bay in Cornwall, has been reduced to rubble.
In Portland, Dorset, a rock stack off the coast, known locally as Pom Pom rock, has been washed away. Local historian Stuart Morris, who photographed the rock before and after its collapse, said: "You are talking about a natural stack that was hundreds of tonnes, totally demolished and broken to pieces by the storm."
In Portreath, in Cornwall, a section of the finger pier and harbour wall has been damaged by the waves.
Flooding in the Somerset Levels has left villages cut off and roads and buildings damaged. Residents of Muchelney, which has been cut off since Friday, are having supplies brought in by boat.
Aberystwyth promenade was evacuated again on Monday night as the coast was hit by an 'exceptional' wave swell.