Dog theft needs government action, says parliamentary group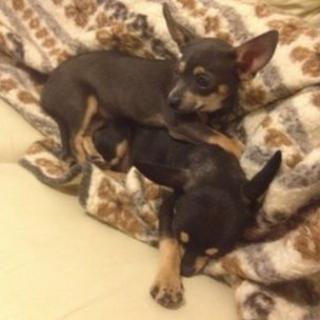 MPs and peers are urging the government to do more to tackle organised dog theft.
The Parliamentary Group for Animal Welfare plans to put its concerns to the Department for Environment, Food and Rural Affairs (Defra) in the new year.
"People are stealing dogs with a criminal element coming into it," said group chairman Neil Parish.
Animal welfare groups say thefts are on the increase.
Mr Parish believes more action is needed to reduce the number of pets being taken.
'Emotional attachment'
"I think government is becoming aware of it but probably needs to become much more aware of it. The government have got to make sure that the public are also much more aware of it," he said.
Criminologists from Loughborough University have been analysing figures from the Dog Lost website - an organisation which, over the past 10 years, has helped to reunite more than 30,000 missing dogs with their owners.
BBC 5 Live Investigates has been given access to research that analysed 7,262 dogs listed on the Dog Lost site as being either lost or reunited between September 2011 and August 2012.
Of those, 457 were identified as being stolen during that period.
The research found that 49% had been taken from gardens, with 13% taken from people's homes.
However, the Dog Lost organisation said the numbers being snatched could be even higher.
"Quite often a dog is perhaps perceived as just being missing and it's only after it's been missing for a while that an owner actually finds out it's been stolen," said Dog Lost's Nik Oakley.
"We also need an effective way of reporting this and one central place where that data is collected."
One woman from West Yorkshire told the programme she had her pet stolen by a man who broke into her home earlier this month.
The man threatened her with a knife before stealing her two-year-old French bulldog.
Rewards
Another pet owner, Blazej from London, put up a £1,000 reward after his two Chihuahua puppies were stolen from his car in December.
He was soon contacted by two men who said they had his pets.
"Initially they said to me they unwittingly bought the dogs for £200 each. They demanded £1,400 for them.
"But then in other phone calls they started to indicate it was them who stole the dogs. They were laughing at me saying they would sell them over to Holland.
"We are totally saddened. It's not like a material loss - this is a living creature that you have an emotional attachment to," said Blazej.
The figures collated by Loughborough University found that rewards were offered for around 42% of the dogs taken.
But Dog Lost warns that specifying certain amounts for rewards could lead thieves to take advantage of owners searching for their missing pets.
"If you put a price on it, then that reward is always negotiable upwards because thieves know that people are desperate to get their dogs back," said Ms Oakley.
In the new year, the parliamentary group is set to invite Defra to hear evidence from people who have had direct experience of having their dog stolen to discuss possible solutions.
A Defra spokesperson said: "Lost and stolen dogs cost taxpayers and welfare charities £57m every year. We are combating this problem by bringing in compulsory microchipping by 2016. This will make lost or stolen dogs easier to trace and gives owners peace of mind."
5live Investigates is broadcast on BBC Radio 5live on Sunday, 22 December at 11:00 GMT.