Pair charged over terror investigation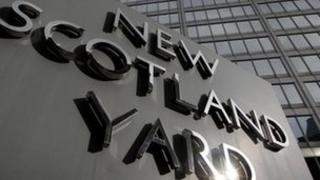 A brother and sister arrested as part of a counter-terrorism investigation have been charged with criminal offences, Scotland Yard has said.
Mohammed Nawaz, 31, of West Ham, east London, has been accused of offering false written statements tendered as evidence.
His sister, Nabelia Nawaz, 25, of the same address, has been charged with perverting the course of justice.
They will appear at Westminster Magistrates' Court on 10 January.
The siblings were arrested on 31 October as part of a Metropolitan Police Service Counter Terrorism Command probe in connection with the arrests of two brothers held in Dover.
Mohommod Nawaz, 29, and Hamza Nawaz, 22, from Stratford, east London, have been charged with conspiring to attend a place used for terrorist training and with unlawful possession of ammunition.
Mohommod Nawaz is also accused of the unlawful possession of a laptop containing documents "likely to be useful to a person committing or preparing an act of terrorism".
Two other men - a 25-year-old from Lancashire and a 21-year-old from east London also arrested on 31 October as part of the same investigation - have been released without charge.