Operation Tuleta: Former private investigator arrested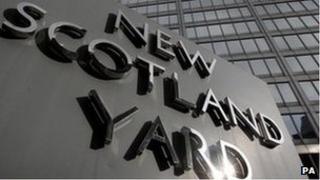 A former private investigator has been arrested as part of a Met Police investigation into alleged computer hacking and other privacy breaches.
The 51-year-old man was arrested at 07:15 BST at his north London home on suspicion of conspiring to commit offences under the computer misuse act.
He was taken to a north London police station where he is currently being interviewed, the Met said.
Operation Tuleta began in the wake of the phone-hacking scandal.
It is being run by the Metropolitan Police alongside Operation Elveden - an investigation into inappropriate payments to public officials, and Operation Weeting, the Met's phone-hacking inquiry.
So far, 22 people have been arrested as part of Tuleta. Of those, three have been charged and three have been told that no further action will be taken against them.