Jim Davidson Falklands sex case dropped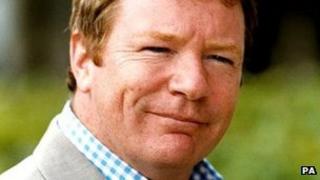 The attorney general of the Falkland Islands has confirmed that comedian Jim Davidson will not be prosecuted for an alleged sex offence from the 1980s.
In a statement, Mark Lewis said a file of evidence had been reviewed and "no further action" would be taken.
Mr Davidson's solicitor said his client was "delighted" by the decision.
The allegation against Mr Davidson, 60, related to a trip which he made to the islands to entertain troops in the 1980s.
Solicitor Henri Brandman said: "My client, Jim Davidson, is delighted to have received news today that there will be no further action relating to an allegation of an historic sexual nature in the Falkland Islands.
"I will not be making any further comment on his behalf."
In August the Crown Prosecution Service said Mr Davidson would not face charges over alleged sexual offences in the UK.
He had spent eight months on bail following his arrest.