New UK envoy Ajay Sharma to make Iran visit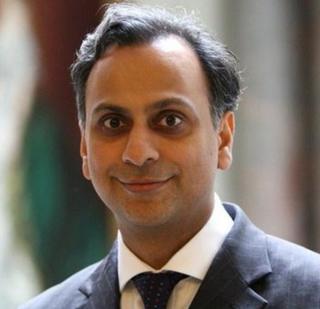 The UK's new envoy to Iran is to visit the country on Tuesday for the first time since his appointment.
Ajay Sharma was confirmed as non-resident charge d'affaires in October.
Iran later agreed to curb some of its nuclear activities and Downing Street said Mr Sharma's visit was part of the process of trying to secure a strong relationship with the UK.
The UK shut down its Tehran embassy in 2011 after it was stormed in a protest over British nuclear sanctions.
Diplomatic staff were withdrawn from Iran and Iranian diplomats were expelled from London in the wake of the incident.
Foreign Secretary William Hague announced Mr Sharma's appointment on 8 October before the nuclear deal, saying the recently elected government of President Hassan Rouhani had "presented themselves in a much more positive light than recent governments".
A month earlier, Mr Hague had held his first meeting with Iran's foreign minister Mohammad Javad Zarif.
Mr Hague tweeted about Mr Sharma's visit, writing "we'll improve UK-Iran ties on a step-by-step, reciprocal basis".
Iran has also named a non-resident charge d'affaires, a diplomatic post one level below ambassador.
Iran's state news agency IRNA reported that Mr Sharma would have talks with officials at the foreign ministry in Tehran and his Iranian counterpart would later visit London.
Mr Sharma served as deputy head of the UK mission in Tehran in 2007 and 2008.