Operation Yewtree: Man, 80, to face no further action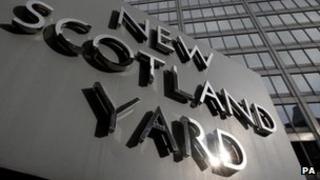 An 80-year-old man arrested in August as part of the Operation Yewtree investigation into alleged historical abuse will face no further action, the Metropolitan Police has said.
The man had been arrested in south London on suspicion of sexual offences.
The police said there was "insufficient evidence to proceed" with the case against the unnamed man.
Operation Yewtree was set up in the wake of allegations against the late BBC DJ and presenter, Jimmy Savile.
The man's arrest fell under the strand of the investigation termed "Savile and others".
He was the 14th person to be arrested under Operation Yewtree, launched following Savile's death in 2011, when hundreds of sex abuse allegations came to light.
The investigation has three strands - one is looking specifically at the actions of Savile, while the second strand concerns allegations against "Savile and others".
The third strand relates to alleged complaints against other people unconnected to the Savile investigation.