Police 'told of Milly voicemail' by managing editor Kuttner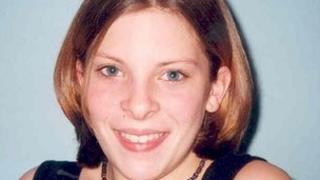 The News of the World's managing editor told police the newspaper listened to murdered girl Milly Dowler's voicemail while she was still thought to be missing, a jury has heard.
Stuart Kuttner called Surrey Police on 13 April 2002 to inform them a recruitment agency in Telford had left the message on the 13-year-old's phone.
Mr Kuttner urged police to check the lead, the Old Bailey was told.
He has denied the charge of conspiring to hack phones.
Mr Kuttner, 73, of Woodford Green, Essex, was the News of the World's managing editor for 22 years. He was not in court on Tuesday due to ill health.
'Professional hoaxer'
In his absence, the court heard that Mr Kuttner told officers the newspaper had gained access to Milly's mobile phone number and pin and had told them about the call from the recruitment agency.
Police told him the message was thought to have been left by a "professional hoaxer" - a claim that was repeated on page nine of the tabloid the following day.
Later on 13 April, chief reporter Neville Thurlbeck also called police and confirmed that the newspaper "had access" to Milly's voicemail, had obtained the number from "sources" and that it intended to run the story the following day, the jury of nine men and three women heard.
Giving evidence, a senior Surrey Police press officer, Sarah McGregor, later told the court that Mr Kuttner and Thurlbeck - who has already pleaded guilty to phone hacking - had contacted Surrey Police.
She said she was told by an officer that Mr Kuttner had offered the force "significant information".
The officer claimed Mr Kuttner had also said the newspaper had Milly's mobile and pin numbers.
Ms McGregor added that Thurlbeck had said the newspaper had obtained Milly's mobile number and pin number "from school children".
Ms McGregor, who was relying on notes made at the time, was challenged on her account by Jonathan Kaplan QC representing Mr Kuttner.
He argued that in her notes she had recorded that the "NotW stated" - not that Mr Kuttner had stated.
"NotW is a substitution for Mr Thurlbeck," he said. "That should be "Mr Thurlbeck stated".
But Ms McGregor responded that that was "not the case" and her notes were accurate.
The court also heard that a week after the initial contact with the police about Milly, Mr Kuttner sent an email to Ms McGregor in which he admitted: "... we passed on information about messages left on Amanda Dowler's mobile phone... in addition, we advised of other messages left on this number and we offered a copy of a tape recording of the messages and other assistance."
Under cross-examination, Ms McGregor said no officer from the Surrey Police to her knowledge had considered investigating the News of the World for phone hacking.
Dubai socialising
She said she had not considered raising the possibility that hacking was illegal, telling the court, "I'm not a detective".
In the News of the World's first edition, the story quoted the voicemail message left by the recruitment service which said: "We're ringing because we've got some interviews starting, can you call me back? Thank you, bye bye."
By the second edition the text of the message had been edited out, while third edition focused on "outrage" at the possibility that it had been a hoax, the court heard.
The court heard that the paper's former editor Rebekah Brooks was in Dubai on 13 April but there was alleged contact between her and colleagues, including her then deputy Andy Coulson.
Mrs Brooks and Mr Coulson both deny conspiracy to hack phones.
Another witness, William Hennessy, told the court he had met Mrs Brooks through a friend while on holiday in Dubai in April 2002.
While socialising on one occasion, he said she had made her excuses to leave and he had overheard her saying she had something "to do with the missing Surrey schoolgirl".
Emails published
Earlier, the court published three emails between the News of the World's then head of news Ian Edmondson and private investigator Glenn Mulcaire, which prosecutors say show the former "tasked" Mulcaire with phone hacking.
Mr Edmondson, 44, from Raynes Park, south west London, also denies conspiracy to phone hack.
Last week, the court was told that the first email message between Mulcaire and Mr Edmondson, on 20 April 2006, referred to MP Tessa Jowell and her husband Mr Mills, at a time when he had been accused of involvement in bribery linked to former Italian leader Silvio Berlusconi.
It said: "Substantial traffic both ways, also looks like she's selling up."
Another message, from 27 April 2006, referred to Lord Frederick Windsor, the son of Prince and Princess Michael of Kent, and contained a reference to "press * and Pin", which prosecutors say was Mulcaire telling Mr Edmondson how to hack a phone.
The third email referred to an adviser to former Deputy Prime Minister Lord Prescott, who was at the centre of a publicity storm because he was accused of having an affair.
Mr Coulson, 45, of Charing, Kent, who also denies conspiracy to commit misconduct, left the newspaper industry in 2007 and went on to become Prime Minister David Cameron's communications director.
Mrs Brooks, 45, of Churchill, Oxfordshire, who was editor of the News of the World between 2000 and 2003, and her PA Cheryl Carter, 49, of Chelmsford Essex, both deny perverting the course of justice.
Mrs Brooks denies a second similar charge, along with her husband Charlie Brooks and News International's former head of security, Mark Hanna. She and Mr Coulson also deny separate charges of conspiracy to commit misconduct.
The trial continues.