WR Refrigeration makes 232 people redundant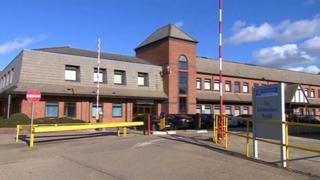 A fridge repair firm which went into administration has made 232 people redundant, with more under threat.
Leicester-based WR Refrigeration was served with a winding-up petition by HMRC last month.
Administrators PricewaterhouseCoopers said it was keeping 119 staff as it tries to sell off bits of the business.
Most job losses came at Leicester, with others in Ipswich, Dartford, Leeds, Spalding, Cardiff, Swansea, Belfast and East Kilbride in Scotland.
Eddie Williams, joint administrator, said: "Unfortunately, the level of interest and support for the remaining business means that we have no alternative than to begin the wind down of the company.
"We have retained 119 employees to assist us and we will continue to explore options to support the transfer of people to other service providers.
"I would like to thank all the employees for their cooperation since our appointment and we will look to support them at this difficult time."