Qatar expats shocked after UK teacher's suspected murder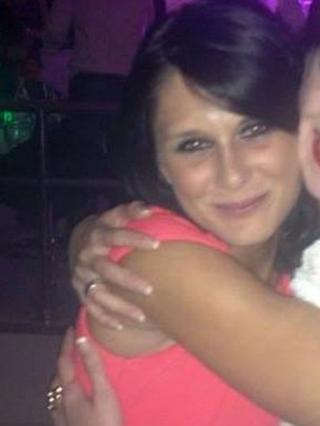 The suspected murder of a young primary school teacher from south-east London has deeply upset British expatriates living in the Gulf state of Qatar.
However, two weeks after Lauren Patterson disappeared following a night out in the capital, Doha, officials have given few details about her disappearance.
DNA tests have been carried out on the remains of a body found in a remote area of desert but the results have not yet been released.
At the Newton British School, where Ms Patterson worked, one mother paid tribute to a talented teacher who she said had been a favourite of her little son.
However, staff refused to comment, saying they had been advised not to.
"We're a small, close-knit community and we're all in deep shock," explained headteacher Katherine Dixon. "We are dealing with small children here."
Security cameras
When 24-year-old Ms Patterson went out on 11 October she had just returned from a trip home to the UK for her grandmother's funeral.
She and a female friend decided to go to Club 7 on the seventh floor of the luxury La Cigale Hotel.
It is a popular venue where all nationalities mingle on the dance floor as DJs play ambient house music.
Groups sip cocktails around low tables decorated with colourful, illuminated ice buckets.
Everyone entering the club has their ID checked and they are watched by burly bouncers and security cameras.
It is believed that in the early hours of the morning, the two women left with two local men they knew who had offered to drive them home.
Ms Patterson's companion was dropped off safely but she went missing.
The alarm was raised by her friend who called the police the next day.
Arrests
Reports say a falconer found a badly burnt corpse shortly afterwards. Two suspects were detained although no details about them have been confirmed.
The case has been referred to the attorney general.
"Violent crime is very rare in Qatar," public prosecutor, Mohammed Rashed al-Binali told me in his smart office surrounded by shining skyscrapers in central Doha.
"We are continuing to investigate the case. We cannot give more details at the moment but the Ministry of Interior did arrest the suspects within 24 hours."
Alison Patterson has flown to Doha and is awaiting further news about her daughter.
She told the BBC she would only make a statement "when I feel the time is right and I have received all the information concerning Lauren".
Meanwhile, the British Foreign Office says it is providing the family with consular assistance.
Qatar, which will host the 2022 World Cup, is generally considered one of the safest places in the Middle East for Westerners.
The tiny, but very wealthy Gulf state, which is the biggest exporter of natural gas in the world, relies heavily on its growing foreign workforce.
It now has some 17,500 British residents. Most are attracted by the high living standards and high tax-free salaries.
Yet work permits can be easily revoked and this makes employees from overseas very wary of upsetting the authorities.
While Qatar has recently supported opposition movements pushing for greater freedom across the Arab world, the nation itself remains very conservative and tightly controlled.