Bustling market towns hold the secret of happiness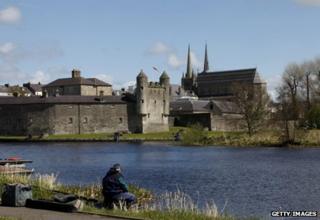 Britain's bustling market towns are hailed as the places containing the secrets of happiness.
New government research on life satisfaction concludes that cities and smaller towns should try to replicate the community spirit, thriving high streets and social networks of large rural and market towns.
Data released by the Office for National Statistics reveals that the least happy areas in the UK are Harlow and Brentwood - both in Essex. The happiest are Fermanagh and Moyle, both in Northern Ireland.
But why should that be? Identifying the factors that are linked to high levels of life satisfaction is one of the aims of the government's well-being programme. The idea is that ministers can then tailor policies to fit.
What today's government analysis reveals is that happier places tend to have lower levels of ill-health, crime and unemployment. So far, so unsurprising.
They also have higher levels of retired people and young couples without children. Among other factors linked positively to life satisfaction are "working from home", a rural community and volunteering.
Among the negative factors are "women working full time", lone parent households and higher numbers of newly settled migrants.
The data only identifies correlation rather than cause, so it may be that the correlation with the number of migrants, for example, may reflect an area's relative deprivation.
The places with highest levels of life satisfaction tend to be larger than a small town but smaller than a city.
The happiest places of all, it turns out, are larger rural or market towns.
The government analysis suggests some of the benefits of market town living be "designed into" other communities.
Among the official advice to ministers is the delivery of public services in ways which meet people's needs for social contact - fewer call centres, more real people, perhaps - creating thriving high streets and promoting volunteering.
Above all, it seems, the secret of market towns' high well-being levels is their sense of distinct identity, community spirit and perfect size - small enough for people to feel included but large enough to remain private.