Operation Tuleta: Man charged over MP phone theft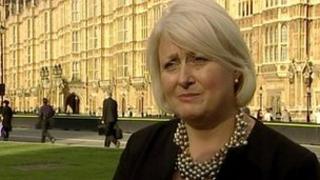 A 29-year-old man has been charged with the theft of a Labour MP's mobile phone in 2010.
Michael Ankers, from south-west London, is accused of stealing the phone belonging to Siobhain McDonagh.
He was charged under Operation Tuleta, a Scotland Yard investigation focused on computer hacking and other alleged privacy breaches.
Prosecutors have said a Sun journalist, Nick Parker, will also face charges related to the alleged theft.
Both men are due to appear at Westminster Magistrates' Court on 6 November.
Operation Tuleta began in the wake of the phone hacking scandal.
It is being run by the Metropolitan Police alongside Operation Elveden, which is an investigation into inappropriate payments to public officials, and Operation Weeting, the Met's phone-hacking inquiry.
Ms McDonagh, who has represented Mitcham and Morden since 1997, had her mobile phone stolen from her car in Colliers Wood in south-west London on 17 October 2010.
The Crown Prosecution Service has said Mr Parker, 52, from south-west London, will face two charges - one of receiving stolen goods and one of unauthorised access to computer material.