London terror arrests: Two suspects released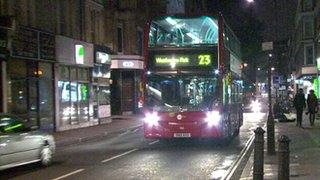 Two of four British men arrested over an alleged terror plot have been released, Scotland Yard has said.
The men were arrested in a series of raids in London on 13 October on suspicion of the commission, preparation or instigation of acts of terrorism.
The two, aged 29 and 28, were released on Saturday. Neither have been charged with any offence.
The other two suspects remain in custody, a force spokesman said.
Two men, both aged 25, were arrested in a car in Mansell Street, Whitechapel, east London, after police fired "Hatton rounds" - ammunition designed to burst tyres and blow open doors.
One was a British national of Turkish origin and the second was a British national of Algerian origin, police said.
The 28-year-old British national of Azerbaijani origin, who was been released, was arrested outside the premises of Planet Organic in Westbourne Grove, Bayswater, west London.
The 29-year-old, a British national of Pakistani origin, who has also been released, was arrested in Peckham Hill Street, Peckham, south-east London.
The men were taken to a south London police station.
Whitehall officials said the alleged jihadist plot was "serious" and included plans to use firearms in the UK.
But they said it did not appear to be on anything like the scale of earlier major plots, such as the airline liquid bomb plot or the Birmingham rucksack bomb plot, which resulted in convictions.