Operation Elveden: Woman arrested in corruption probe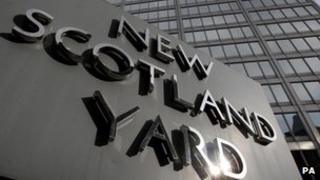 A public official arrested as part of the police investigation into alleged corrupt payments by journalists for information has been released on bail.
The woman, aged 45, was arrested at her home in Malton, North Yorkshire, at about 07:10 BST on Thursday.
Scotland Yard said she had been arrested on suspicion of misconduct in public office and of conspiracy to cause such misconduct.
She has been bailed to return to a police station in January 2014.
It brings the total number of arrests under Operation Elveden to 77.
Scotland Yard refused to reveal details of the woman's job.
Operation Elveden is being run alongside two other inquiries.
Operation Weeting is looking at alleged phone hacking and Operation Tuleta is focused on computer hacking and other alleged privacy breaches.
The Independent Police Complaints Commission has also made three arrests under inquiries linked to the investigations.