Newcastle United fans top football arrests league table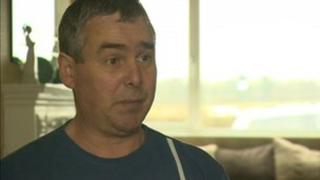 More Newcastle United fans were arrested at football matches during the 2012-13 season than any other club, according to Home Office statistics.
Of the 175 Newcastle fans arrested, more than 100 were suspected of being involved in trouble after the club's 3-0 home defeat to Sunderland.
The Home Office said total arrests in England and Wales had increased by 4% compared with the previous season.
About 39 million supporters attended matches and 2,456 arrests were made.
Leeds United had the highest number in the Championship, while Walsall and Oxford United came out top in League One and League Two respectively.
Football Conference side Nuneaton Town had the sixth highest number of arrests.
An operation involving four forces saw 87 fans arrested before a game with Lincoln City in March.
Northumbria Police arrested more than 100 Newcastle fans after the disorder around St James' Park in April.
Barry Rogerson, 45, of Bedlington, Northumberland, admitted violent disorder after he was seen punching a police horse in clashes following the game.
Two 12-year-old boys received football banning orders for their part in the trouble.
The Home Office data shows the most banning orders have been issued to Cardiff City fans, followed by Chelsea and Manchester United.
The report states: "The general downwards trend in football-related arrests is continuing, although there remains a significant risk it will escalate if efforts to prevent and tackle football-related disorder are reduced."