New powers to restrict potential sex offenders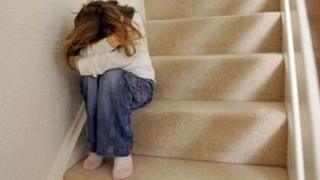 The police will have greater powers to restrict the freedom of any individual they suspect of being a potential sex offender, under government proposals.
The restrictions - which could be used against a person never convicted - include limiting internet use and preventing travel abroad.
Breaching a sexual risk order could lead to a five-year jail sentence.
The government said the police will have greater powers to restrict "any person they judge to be a risk".
A second type of order, for those convicted of or cautioned about sexual offences, is also proposed.
The sexual harm prevention order - which would replace sexual offences prevention orders and foreign travel orders - would last a minimum of five years and have no maximum duration. It would apply to those convicted of sexual or violent offences either in the UK or overseas.
A sexual risk order would last a minimum of two years and also have no maximum duration. It would replace the risk of sexual harm order.
Both proposed orders have wider remits and lower risk requirements than the current measures in place.
'Very worrying'
Richard Atkinson, who chairs the criminal law committee of the Law Society, told BBC Radio 4's PM programme he was concerned about the move.
"Of course, a great deal of stigma is attached to anyone who has such an order made and if the process of obtaining these orders is less than that is needed for a conviction then that's a very worrying departure from our normal standards," he said.
The orders will be granted if a court agrees that an individual has engaged in an act of a sexual nature that could pose a sexual risk to the public.
Previous orders have been granted if a defendant meets more specific criteria.
A report commissioned by Peter Davies from the Association of Chief Police Officers and obtained by the BBC earlier this year said the use of orders was "grossly disproportionately low" compared to the total number of child sex offenders."
This was because the legal test that had to be satisfied was too high and measures "over-complicated", the report said.
The new orders were tabled in the Antisocial Behaviour, Crime and Policing Bill, which is expected to be given Royal Assent next spring.
Police and National Crime Agency (NCA) officers could apply for either type of order through a magistrates' court.
A sexual harm prevention order could also be made by a court when a person is convicted.
Individuals will be able to appeal against the orders and either the police or person subject to the order will be able to apply for it to be varied, renewed or discharged.
Policing and Criminal Justice Minister Damian Green said: "The UK has some of the toughest powers in the world to deal with sex offenders.
"Today, we are going even further by giving police and National Crime Agency officers the power to place greater restrictions on any person they judge to be a risk.
"Our proposals support the Childhood Lost campaign to tighten the law on sex offenders and make it easier for police to monitor them."