British crime author Chris Ewan in American TV deal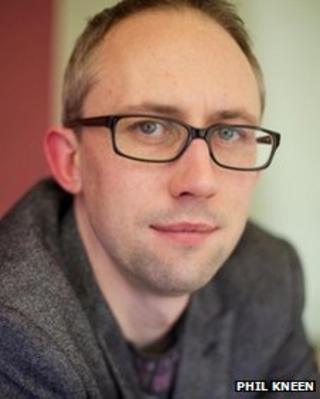 A British crime author has spoken of his excitement after American network ABC confirmed it is developing a TV drama series based on his books.
Isle of Man-based Chris Ewan's five book series, The Good Thief's Guide, follows the adventures of criminal Charlie Howard around the world.
The show is being developed for ABC by 20th Century Fox Television.
Mr Ewan said: "It is incredibly exiting and the names involved with the project are impressive."
Amongst those working on the project are the creator of the hit American show Bones, Hart Hanson and Andrew Miller, executive producer of Secret Circle.
'Perfect heist'
They will both write, create and executive produce the show.
The Taunton-born author said: "It is in development now and I feel very lucky. This is exciting news for the Good Thief novels and I'm so grateful to have such a talented team working on the adaptation."
Each season is set in a new city and centres around one perfect heist that usually turns into a tangled web of lies and double crosses.
Mr Ewan has written seven novels and was recently named as the Isle of Man Arts Council's writer in residence for next year's Island of Culture.
In 2011, he was voted one of America's favourite British authors by a Huffington Post poll.