Decision not to charge over gender-based abortions was right, DPP says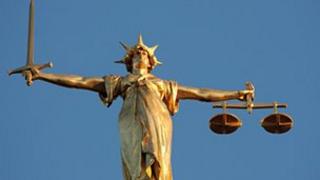 The Director of Public Prosecutions says it was "right" not to charge two doctors over claims they offered to arrange abortions based on gender.
The doctors from Birmingham and Manchester were referred to prosecutors after a Daily Telegraph investigation.
Keir Starmer QC said there was just "sufficient evidence" to prosecute but it was not in the public interest and a health regulator inquiry is ongoing.
MPs are due to debate policy on the prosecution of abortion offences later.
In the wake of the decision, 50 politicians signed a letter to the Daily Telegraph to complain that offences against the Abortion Act were not being pursued. Attorney General Dominic Grieve will respond to their concerns in the Commons.
Last month, Mr Starmer said he would make the detailed reasons public after Health Secretary Jeremy Hunt called for "urgent clarification" on the Crown Prosecution Service decision.
The CPS has published the details for its decision and in a letter to the attorney general, Mr Starmer said the cases were "by no means clear cut".
He said: "Although there is sufficient evidence to bring such a prosecution, that is a very narrow basis for a prosecution and the evidence is not strong...
"I appreciate that others may disagree with the decision arrived at in this case, but I am content that the decision not to prosecute on the facts in these cases was the right decision."
Mr Starmer said the law does not expressly ban gender-specific abortions, although it does prohibit any abortion carried out without two medical practitioners deciding the health risks of continuing with a pregnancy outweigh those of termination.
"On the facts of these cases, it would not be possible to prove that either doctor authorised an abortion on gender-specific grounds alone...
"The only basis for a prosecution would be that although we could not prove these doctors authorised a gender-specific abortion, they did not carry out a sufficiently robust assessment of the risks".
Both doctors had been referred to the General Medical Council and had conditions imposed on their registration.
"Having consulted the GMC, it is clear that the council will investigate these cases," Mr Starmer said.
"It is arguably more appropriate, on the facts of these two cases, for a professional disciplinary body to evaluate the proper approach that doctors should take... than it is for a criminal court."
Mr Starmer added: "The outcome in these cases should not be taken as an indication that criminal proceedings will not be brought where an abortion is procured on gender-specific grounds: These cases have been considered on their individual facts and merits."
Mr Grieve said he was satisfied that the decision not to prosecute had been made "properly and conscientiously".
"This was a difficult decision, and different prosecutors may have come to a different conclusion, but it is not for me to say whether it is the right or wrong decision," he said.
"It is for the DPP to make his decisions independently and based on the individual facts of the matter.."