Nineteen rogue investigators' clients face probe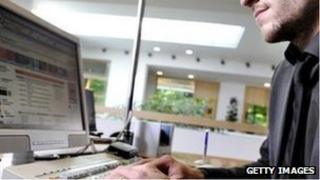 Nineteen clients of rogue private eyes are to be investigated for illegal activity, the Information Commissioner's Office (ICO) has said.
Five retailers and four law firms are among those suspected of commissioning the illegal gathering of information.
Information Commissioner Christopher Graham said in a letter to Keith Vaz MP that there were 125 alleged victims of illegal activity.
Mr Graham had previously asked MPs not to publish a list of the clients.
In his letter to Mr Vaz, who chairs the Commons Home Affairs select committee, he says there is a "continued need for the committee not to take any further steps to publish the details of clients" in order to "avoid compromising" any strands of his investigation.
Transparency row
Mr Graham's office was initially handed a list of 98 clients of allegedly corrupt private detectives by the Serious Organised Crime Agency (Soca).
He told Mr Vaz in the letter that, as well as the retailers and legal firms, three insurance companies, two financial businesses, a construction firm and a security company were being investigated, as were three further private investigators.
He said the allegations related to the period 2001-2009
Soca passed the names of 102 firms and individuals who had allegedly used corrupt private investigators to the select committee earlier this year.
But Soca's stipulation that the names must remain confidential sparked a row over transparency.
The so-called "blue-chip hacking" list was drawn up at the request of the committee and related to Soca's Operation Millipede, which led to the conviction of four private detectives for fraud last year.
Following a heated evidence session last month, Mr Vaz told Soca chiefs that the committee would publish the list if Soca did not do so first.
Vaz 'baffled'
He said it was in the public interest to publish the names, which include law firms and celebrities, but Soca has consistently refused to release the document.
The ICO analysed the information between 3 September and 23 September.
On Thursday, Mr Vaz said: "The commissioner has kept his promise to Parliament and provided the information requested promptly and efficiently.
"I am, however, baffled that for over four years Soca failed to conduct a scoping exercise which has taken the ICO only two weeks to complete."
He added that "the most concerning outcome is that 12 of the remaining clients are now inactive which calls into question whether the delay has allowed illegal activity to go unpunished".
Eight more clients could also be added to the inquiry, says BBC home affairs correspondent Tom Symonds.
They were part of a trial which resulted in the convictions of the four private investigators at Kingston Crown Court last year.
The ICO said the evidence in those cases had already been assessed by the Crown Prosecution Service, and they may also face further investigation.
Mr Graham is due to appear before the committee on 8 October to provide it with more information.