British man detained in Kenyan capital Nairobi released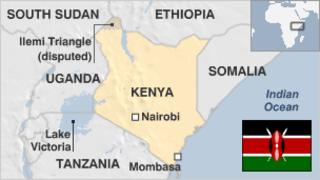 A British man arrested in the Kenyan capital Nairobi last week has been released without charge, the Foreign Office has confirmed.
He was detained soon after the terror attack on the Westgate shopping centre.
British High Commissioner to Kenya Dr Christian Turner said the man, who has not been named, was not connected to the four-day siege.
Ten people have been arrested in connection with the Westgate attack, the Kenyan authorities say.
The Kenyan government has said 67 people were killed after al-Shabab militants stormed the Westgate centre in Nairobi on 21 September.
Six British nationals were among the dead.
Al-Shabab, a Somali Islamist group, said the attack was in retaliation for Kenya's military involvement in Somalia.