Nairobi Westgate attack: Six Britons believed killed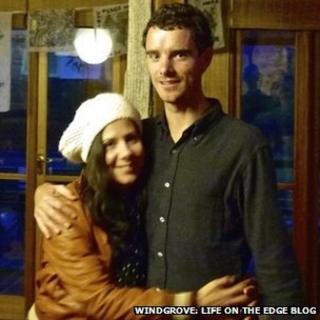 Six Britons are believed to be among those killed in an attack by militants on a shopping mall in Kenya, Defence Secretary Philip Hammond has said.
Speaking after a meeting of emergency committee Cobra, he told the BBC that five UK casualties had been confirmed and another was thought to be British.
There was no evidence Britons had been among those who targeted the Westgate shopping centre in Nairobi, he added.
The BBC understands an eight-year-old girl was one of the UK victims.
At least 62 people have been killed since the attack began on Saturday.
Kenyan security forces said they were in the final stages of clearing the shopping complex and ending the deadly three-day siege.
'Monitoring situation'
Earlier figures had put the number of British deaths at four. Mr Hammond said next-of-kin had been informed.
The meeting at the Cabinet Office was chaired by Prime Minister David Cameron after he cut short a visit to Balmoral to return to London.
Mr Hammond said: "Our current best estimate is we now have six British nationals who have died in this incident.
"Of the additional two, one is confirmed and another one we believe to be a British national and we are awaiting final confirmation but we are pretty certain we now have six British nationals who have died.
"The total number of people dead we believe exceeds 60 and it is possible we will discover further British nationals once the building is fully secure."
The defence secretary said the UK government had been in contact the Kenyan authorities throughout and with its own diplomatic representation in Nairobi.
"We'll be monitoring the situation very carefully as it develops overnight," he said.
Mr Cameron tweeted: "I've just chaired a meeting of Cobra. Tragically the latest reports are that six British nationals have been killed in the Kenya terror attacks."
Speaking at the United Nations in New York, UK Foreign Secretary William Hague said the attacks were "not going to deter us or the people of Kenya from our continuing work in Somalia".
'Deeply saddened'
Louis Bawa, from Leamington Spa, is understood to have lost his Kenyan-born wife Zahira and eight-year-old daughter Jenah in the attacks. Mr Bawa and his daughter were both born in the UK.
His aunt, Shakuntla Bawa, said: "We can't believe it. They are a very nice family, very lovely. Everybody who knew them is shocked."
Architect Ross Langdon, who had British-Australian citizenship, has been named as one of the UK victims although the Foreign Office is still not confirming names.
Mr Langdon's company, Regional Associates, said he died alongside his pregnant partner, Elif Yavuz.
The firm said in tribute to him: "We are deeply saddened by the tragic loss of our friend and colleague Ross Langdon and his partner Elif Yavuz.
"Profoundly talented and full of life, Ross enriched the lives of all those around him. Ross's leadership on projects throughout East Africa was inspirational, and he will be will be very, very sorely missed by us all."
Mr Langdon, who graduated from Sydney University, was a co-founder of Langdon Reis Architects in London in 2008 and a director of Regional Associates.
Another of those killed was a Peruvian public health consultant who had been set to take up a full-time post at Liverpool School of Tropical Medicine.
Dr Juan Jesus Ortiz-Iruri, 63, was due to arrive at its Centre for Maternal and Newborn Health (CMNH) this week.
Head of the centre, Professor Nynke van den Broek, said: "All at CMNH have been affected by Juan's death under such shocking circumstances. His loss will be felt by us all both professionally and personally."
Dr Ortiz-Iruri had worked with the centre on a number of projects from his base in Nairobi.
'Despicable attack'
Explosions and heavy gunfire were reported earlier on Monday as soldiers stormed the mall where suspected al-Shabab militants were thought to be holed up.
Kenyan Interior Minister Joseph Ole Lenku said: "Our forces are in control of all the floors."
Mr Lenku confirmed the number of dead. The Kenyan Red Cross earlier reported that 69 people had been killed but later revised its figure to 62.
There are fears the death toll will rise further. In addition, at least 170 people have been injured.
The Kenyan armed forces said three "terrorists" had been killed and all escape routes sealed off.
The Somali al-Shabab movement said it was behind the attack which it said was in response to Kenyan military operations in Somalia.
A Twitter account purporting to be an al-Shabab spokesman, which has now been shut down, named a 24-year-old man from London as one of the gunmen.
A later Twitter account, also claiming to be from al-Shabab, named Samantha Lewthwaite, who comes from Aylesbury, the widow of 7 July bomber Jermaine Lindsay.
But an al-Shabab commander, who called himself Abu Omar, described as "baseless" reports that some of the attackers were British or American.
Al-Shabab, which is part of the al-Qaeda network, has repeatedly threatened attacks on Kenyan soil if Nairobi did not pull its troops out of Somalia.
There are about 4,000 Kenyan troops in the south of Somalia, where they have been fighting the militants since 2011.
British nationals concerned about friends or family can contact the Foreign Office on +44 (0)20 7008 0000.