More than four million over-70s hold UK driving licence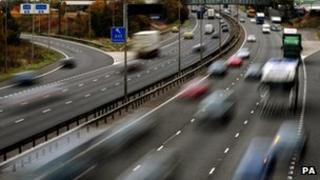 The number of over-70s who hold a UK driving licence has exceeded four million for the first time, the RAC Foundation has said.
The foundation said 191 people a century old or more hold a licence, with a 107-year-old woman the country's oldest licensed driver.
Motorists over 70 must declare they are fit every three years, but they do not have to take a driving or medical exam.
All drivers should "regularly consider their fitness", the foundation said.
Professor Stephen Glaister, director of the RAC Foundation, said: "In general, older drivers have an enviable safety record, but it is clear that faced with this critical yes-or-no decision, many motorists simply do not have a realistic view of their capabilities."
The foundation said there were 4,018,900 people aged over 70 with full UK driving licences.
Research charity Rica, with help from the foundation, has produced a guide called Safe Driving for Life to help older drivers.