Two men charged after terror arrest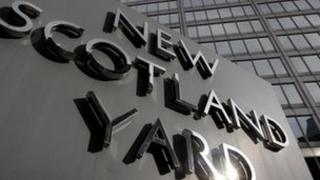 Two men arrested by police in Dover on Monday have been charged under the 2000 Terrorism Act, Scotland Yard has said.
The men, aged 29 and 22, have been charged with conspiring to attend a place used for terrorist training and for the unlawful possession of ammunition.
They had just arrived from Calais when they were detained in Dover.
The pair, both British citizens from east London, were investigated by the Met Police's counter-terrorism unit.
Mohommod Hassin Nawaz and Hamza Nawaz, of the same address, will appear at Westminster Magistrates' Court on Monday 23 September.
Mohommod Hassin Nawaz was also charged with the unlawful possession of a laptop containing documents "likely to be useful to a person committing or preparing an act of terrorism".