Rail passengers facing 'unnecessary delays'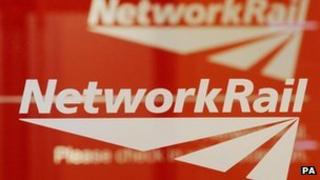 Train passengers are facing unnecessary delays because Network Rail is not doing its job properly, according to a critical report from the regulator.
The Office of Rail Regulation said the infrastructure company was slipping behind on maintenance and had not done enough to prepare for bad weather.
It comes as commuters face more above-inflation fare rises in the new year.
Network Rail said train performance was still at historically high levels but accepted it could improve.
Punctuality targets
Rail Minister Norman Baker told BBC Radio 4's Today programme that while Network Rail was "delivering upgrades and new infrastructure well", it had taken its "eye off the ball" when it comes to day-to-day maintenance of the network
Mr Baker discussed the report when he met Network Rail's boss on Wednesday and company representatives on Thursday.
Network Rail is in charge of the transport system's infrastructure including tracks and signals.
Drainage is a major issue on the railways because heavy rain can cause havoc, triggering mudslides and signal problems that delay trains.
The report from the Office of Rail Regulation (ORR) said Network Rail was not doing enough to drain water away from tracks, which would help more services run on time.
The rail regulator also talked about a backlog of maintenance.
The ORR claimed the company did not know enough about the condition of its own track, bridges and signals.
As a result key punctuality targets were being missed, it said, which could soon land Network Rail with a multi-million pound fine.
ORR chief executive Richard Price said the company must deal with these problems as a matter of urgency.
'Investing heavily'
"Network Rail has been entrusted with large amounts of public and passengers' money which, if invested well, should deliver the levels of efficiency and punctuality it promised to deliver," he said.
"However, the company is falling short of expectations at the moment. It is facing many problems of its own making having failed to deliver plans to renew Britain's rail network, with delayed works now affecting performance.
"The company must urgently catch up and address the problems which are causing disruption to passengers and target its work as efficiently as possible."
The report examined what Network Rail delivered from the money it spent, as passengers face fare increases of about 4.1% in the coming months.
Mr Baker said he raised his concerns with Network Rail chief executive Sir David Higgins when they met earlier this week.
The minister said: "I am, as I think the rest of the travelling public will be, dismayed to learn that Network Rail is still failing to tackle deterioration in the punctuality and reliability of the network - a matter I have regularly raised with them.
"Fare payers and tax payers are investing heavily in the future of the railways and they need to have the confidence that Network Rail is maximising the impact every pound has."
Mr Baker later told the Today programme that "because you've got twice the number of passengers over the last 15 years on the same network, inevitably that's putting enormous pressure on Network Rail."
He said it is "one of the reasons" infrastructure projects like HS2 are needed.
Last week it was announced that former oil executive Mark Carne would replace Sir David at Network Rail when he steps down next year.