MPs attack Soca over rogue PI investigation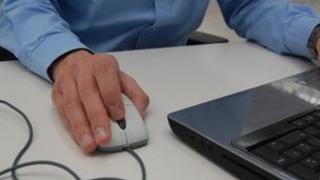 The Serious Organised Crime Agency (Soca) has done "little if anything" to investigate those who commissioned the illegal gathering of personal information, MPs have said.
The Home Affairs Select Committee said, however, it would not be publishing - at least for now - a list of clients who used four rogue investigators.
Last week it had said it would do so.
Soca had previously refused to publish the client list and also ordered the committee to keep it secret.
On Tuesday the Information Commissioner, Christopher Graham, told MPs that publishing the list could hamper his investigation into the clients.
The committee has been carrying out a follow-up inquiry into the activities of private investigators after newspaper stories accused Soca of sitting on evidence that the four investigators, convicted last year, had been commissioned by large companies and wealthy individuals.
Investigation
On Thursday, the committee released a statement which said it "has been frustrated by the lack of activity on this issue over the past 4 years".
It continued: "In contrast to the rigorous police investigation of those in the media who are accused of being involved in the unlawful trade in information, little if anything seems to have been done to investigate those in other sectors, such as law and insurance.
"In addition nothing seems to have been done for the potential victims."
It was the first time the committee had voiced its criticism in a considered way, rather than during hearings.
Soca denied failing to act, pointing out that it successfully prosecuted the four private investigators at the centre of the row last year, and they served jail sentences.
The agency also said it took a decision some years ago to delay investigation of the "clients" of the rogue investigators until ongoing police inquiries were complete.
The case files would then be sent to the Information Commissioner, who would examine them for evidence of breaches of data protection.
However, last week the Information Commissioner's Office (ICO) revealed that the plan had been abandoned, following pressure from the Home Affairs Select Committee, and an investigation had begun into most of the clients.
The ICO will report back to the committee on 8 October, after carrying out an initial "scoping exercise".
The committee said it would decide its next steps then.