Nurse Jacintha Saldanha inquest delayed again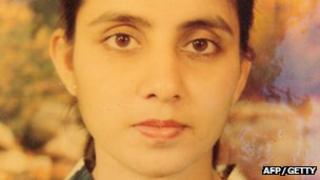 An inquest into the death of a nurse found hanged after answering a hoax call for the pregnant Duchess of Cambridge has been adjourned again.
MP Keith Vaz who has assisted Jacintha Saldanha's family, from Bristol, since her death last October said there was surprise at a second adjournment.
The decision on the inquest - due to start in London on Thursday - has left her family "rather disappointed".
Coroner Dr Fiona Wilcox was "seeking more information", a spokesman said.
Ms Saldanha answered a call at King Edward VII's Hospital in central London on 4 December from two Australian DJs pretending to be the Queen and the Prince of Wales.
They said they wanted to speak to the duchess who was being treated for acute morning sickness.
'New date soon'
Speaking on behalf of her family, Labour MP Mr Vaz said: "They were surprised to hear that the inquest has been adjourned just a few days before it was due to begin.
"They are rather disappointed at the decision as they have been waiting for nine months and this is the second time the inquest has been adjourned.
"For them the inquest represents closure.
"We very much hope we will have a new date set soon."
The inquest was first scheduled for early May.
A spokesman for Westminster City Council, which handles media inquiries for Westminster Coroner's Court where the inquest was first opened, said the adjournment was because Dr Wilcox was "seeking more information".
"We hope to have a new date within a few days," he said.
The inquest at the Royal Courts of Justice is due to hear evidence in person from Mel Greig of 2Day FM who made the prank call with Michael Christian.