Older people in work on the rise, ONS report finds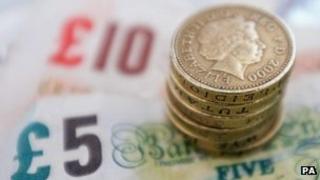 The proportion of older people who are economically active has almost doubled in 10 years, figures have shown.
The Office for National Statistics report based on the 2011 Census in England and Wales found a rise from 8.7% to 16% for people aged 65 to 74.
The ONS said factors included more flexible working patterns and removal of the compulsory retirement age.
It said the total number of people aged 65 and over increased from 8.3 million to 9.2 million since 2001.
The proportion of people in that age group who were divorced also saw a rise from 5.2% to 8.7% over 10 years.
This compares with a smaller increase from 8.2% to 9% for the general population.
Some 5.3 million older people were married or in a civil partnership compared with 4.3 million who were married in 2001.
In 2011, 56% were living as a couple, 31% were living alone and 3.7% were living in communal establishments.
The report said: "A 2012 ONS publication highlighted that people are working longer than they used to; key factors may be increased life expectancy, the removal of compulsory retirement age, the increase in flexible working patterns, and economic pressures leading to rising living costs.
"This trend is likely to continue, as the age for women's state pension eligibility increases to align with men by 2018."
Half of older people living at home reported very good or good health - compared with 88% for those aged under 65.