Rhodri Phillips faces no further action after hacking arrest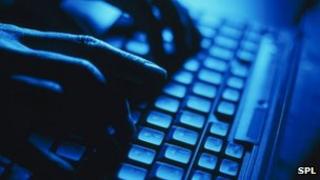 Sun reporter Rhodri Phillips will face no further action after his arrest 13 months ago by police investigating alleged privacy breaches.
The journalist was questioned by detectives working on Operation Tuleta, which is looking at computer hacking.
Mr Phillips said he was "delighted to have been cleared of any wrongdoing".
It was reported that his arrest came after he answered a phone call from someone who thought they had found an MP's mobile phone.
The Metropolitan Police said a 36-year-old man from north London, who was arrested in July 2012 on suspicion of handling stolen goods, would face no further action.
In an internal message for News UK, the British arm of Rupert Murdoch's News Corp publishing division, Mr Phillips said: "This has been a massive ordeal but my family, friends and colleagues have been a tremendous support throughout."
News UK chief executive Mike Darcey told employees: "I am delighted that Rhodri can once again work without this huge burden. I remain mindful of all those on The Sun who are still enduring such a turbulent time."
So far 20 people have been arrested as part of Operation Tuleta, and a further 11 interviewed under caution.
The inquiry is looking at allegations of computer hacking and other alleged privacy breaches, and a team of 16 police officers and one civilian staff member are working on the investigation.
Operation Tuleta is being run alongside Operation Elveden, which is looking at alleged illegal payments to public officials and Operation Weeting, the phone-hacking inquiry,