No action on BBC payouts, police say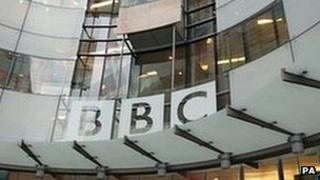 Police have said no further action will be taken over allegations linked to payouts to senior BBC managers.
The Metropolitan Police said an assessment of material found "insufficient evidence of dishonesty or criminal misconduct".
The force received allegations of misconduct and fraud over £25m paid to 150 outgoing executives.
A National Audit Office (NAO) report found executives were not always entitled to the money.
Conservative MP Rob Wilson called for a police investigation to examine whether any criminal offences took place at the BBC in the light of the damning NAO report into the corporation's £60m redundancy payouts to senior executives over the past eight years.
In its report, published in July, the NAO found that the BBC spent £25m on severance payments for 150 senior staff in a three-year period up to December 2012 and £60m since 2005.
Redundancy cap
The NAO found no evidence of criminal wrongdoing but criticised the BBC, saying the scale of the payments risked public trust.
The NAO noted that former BBC director general George Entwistle was paid £475,000 after he announced his resignation in November 2012. This included three weeks' salary worth £25,000 that was not part of his severance package of £450,000.
In September 2012, the former chief operating officer, Caroline Thomson, left the BBC with a pay-off of £670,000, while the deputy director general Mark Byford received £949,000 when he departed in 2011.
A spokesperson for the Met Police said: "These allegations have been carefully assessed by officers from the Fraud Squad, Specialist, Organised and Economic Crime Command.
"The assessment, of available material, has concluded there is insufficient evidence of dishonesty or criminal misconduct to begin a criminal investigation, and the MPS will not be taking any further action."
Mr Wilson said it was "regrettable" that there would be no police investigation, adding: "It is an insult to the BBC's 23,000 staff for Tony Hall to describe this as 'an institutional failing' across the BBC.
"This was a case of BBC managers putting their hand in the public purse and splashing out pay-offs on to their departing colleagues. At best, it was seriously incompetent HR management," he said.
"There were about 40 people involved in signing off the pay-offs - about one in 600 of the BBC's employees. The BBC knows who these people are but has refused to take any disciplinary action against them."
BBC director general, Lord Hall announced in April that the BBC would limit pay-offs to its managers to a maximum of £150,000 from September this year.
The measures entitle senior managers to a redundancy package of one month's pay for each year of service up to a maximum of 12 months' salary or £150,000 - whichever is the lower.