Regulators asked for private eye industry guidelines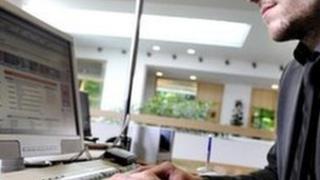 Professional bodies and regulators are being asked to clarify industry guidelines over the employment by companies of private investigators.
Labour MP Keith Vaz is writing to watchdogs in the finance, legal, security and pharmaceutical sectors for information, amid allegations of illegal activity by some investigators.
Details of clients have been handed to MPs and police on a confidential basis.
Ministers are set to outline plans soon to license investigators.
The Serious and Organised Crime Agency (Soca) has given details to MPs of 102 companies and individuals linked to private investigators convicted in 2012, although their identities remain secret.
An internal report produced by Soca in 2008 suggested there had been widespread lawbreaking, with firms of private investigators illegally "blagging" or hacking information from public bodies, banks, and utility companies.
The report, which has not been published, suggested investigators were working for debt collectors and insurance companies as well as the media and scams included the use of intercept phone calls or computer viruses to obtain access to personal data.
However, no-one on either list has been directly accused of breaking the law or being aware that the law was being broken.
'Impotent'
The Home Affairs Select Committee, chaired by Mr Vaz, conducted a lengthy inquiry, published in 2012, into the work of private investigators and recently held a fresh hearing to ask Soca officials what they knew about the practices and what action they had taken.
Mr Vaz said the public were currently in the dark about the extent of snooping that went on and who was behind it.
"Without the names the public are currently left impotent in their judgement," he said. "It is important we try to gain as much assurance as possible on their behalf."
The MP has now written to the Association of British Pharmaceutical Industry, the Law Society, the Security Industry Association, the Office of Fair Trading, the Office of Rail Regulation and the Financial Conduct Authority among other industry bodies for details of what guidelines apply to firms in their sector about the use of private investigators.
"The context in which the companies implicated by Soca's information have acted is crucial for us to understand their motives," Mr Vaz said.
"By understanding whether an organisation has conducted their business within their regulator's guidelines gives a clear indication of their ethical standpoint."
The Home Office said it expected law enforcement agencies to "take tough action against criminal behaviour wherever it is identified" and plans to regulate private investigators would be announced imminently.